On this page
introduction
engine
inside the back
tools
On other pages
Have Truck Will Haul Moving Service
about me and my family
about my helpers
customers
faq
contact
On other websites

genealogy

family pictures

memorials

local color


About My 1968 GMC 4500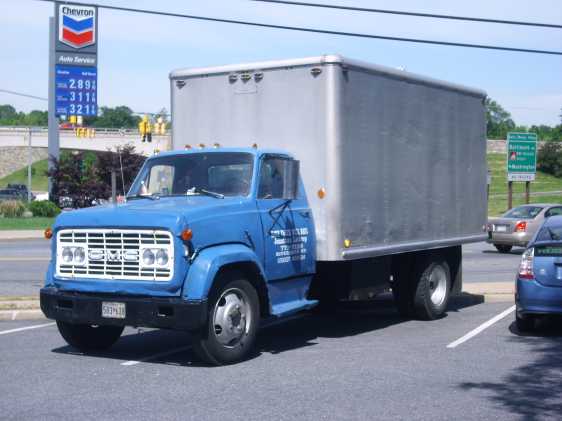 In 1981 I had the opportunity to buy a truck for $150. It was ready to go to the scrap yard but I put $2000 in to repairing it and it has made me a living ever since. It now has 436,000 miles on it and is on it's fourth engine. Every moving part has been replaced at least once. Even parts that don't move like the gas tank have been replaced.
Engine
The Engine is a GMC Big Block V-6 351. There is a national club devoted to these engines. It is the 6066 GMC Club. It has been a useful source of information. Here is the last engine being instaled. It came out of a one ton dump truck on a farm in Michigan.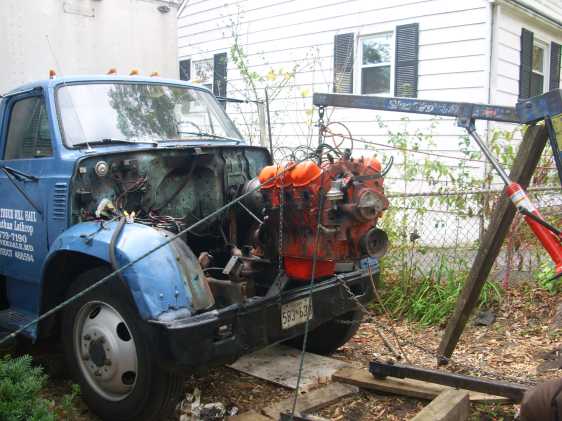 Inside the back
The inside of the box is carpeted to keep everything clean and I have lots of pads to protect the furniture, dollies and a ramp to ease loading and unloading and ropes to secure the load.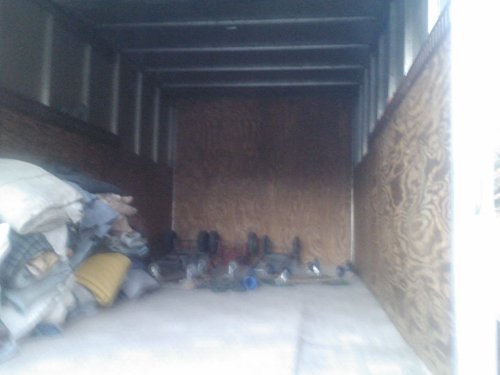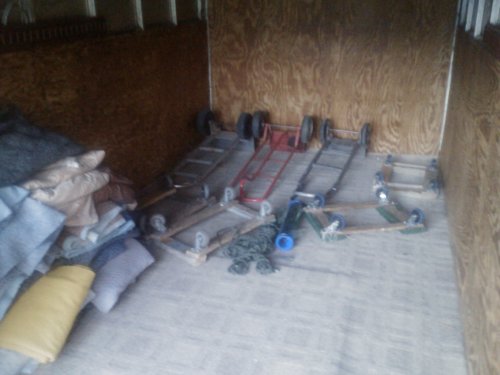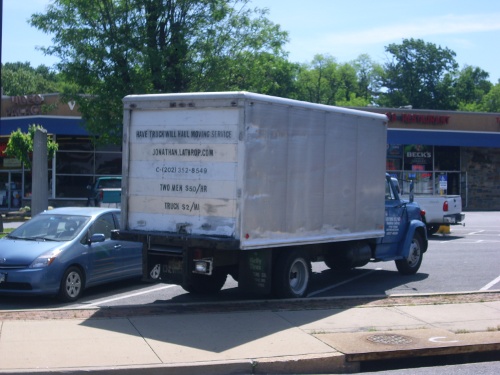 Tools
I have a tool box on the side of the truck where I carry a wide array of tools. I have wrenches, ratchets and sockets, screw drivers and bits of every sort, hammer, level, power drill, sawsall, angle grinder, electric impact wrench, ropes, come along, glue, screws, nails, pop rivets, crimps and crimper, glues, and markers to cover scratches on furniture as well as furniture polish. I try to be prepared for most eventualities. I do not however carry any moving supplies.